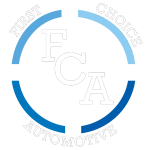 FIRST CHOICE AUTOMOTIVE
Helping Busy People with New
and Used Vehicle Sales, Leasing and Financing
3 Benefits for working with an Auto Broker
Regardless of whether you're in the market for new or used cars, time is money, and the car shopping process can take quite a bit of time. First Choice Automotive services the Denver Metro Area in Colorado, and their team is dedicated to customer service. Many buyers find that working with an auto broker can make the entire car sales process much easier.
Here are a few benefits of buying your vehicle from an auto broker:
An Unbiased Approach:
An auto broker doesn't work for a dealership, which means their loyalty is to you and not a particular brand. They won't try to pressure you into buying a vehicle that isn't a perfect fit. Instead, they will use your preferences to guide their search parameters so they can find the makes and models that meet your needs.
An Auto broker Saves You Time:
Visiting dealerships, going on test drives, and negotiating with salespeople takes a lot of time. With an auto broker, all the legwork is done by someone else! Your broker will identify vehicles that meet your needs and budget and bring them to you so you can drive and inspect them. You'll never even need to enter a dealership, so the car-buying process won't disrupt your daily routine.
Financial Savings:
Most auto brokers offer a flat fee. Often the savings they can get for you during the buying process makes the fee worthwhile. Many brokers once worked as car salesmen, and as a result, they know how to negotiate discounts that you might not get if you tried buying on your own. Combined with their financing offers, this could help you save thousands of dollars on your purchase.
By streamlining the auto buying process, First Choice Automotive will make it easy to find the right car for your needs. You can trust their bonded and insured team to treat you with integrity as they help you find a vehicle. Time is money, and they'll help you save both. To learn more about the services offered by First Choice Auto, visit them online or call 720-327-2566.