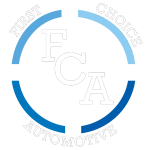 FIRST CHOICE AUTOMOTIVE
Helping Busy People with New
and Used Vehicle Sales, Leasing and Financing
Our Simple and Effective Process for Your
Car Buying or Leasing Experience
As an independent car broker, First Choice Automotive's primary focus
is locating the ideal vehicle for every client.

1) Quick interview about Your Wants & Needs
We take a few minutes to interview you about your wants and needs. We start a file with the required documentation to process your purchase or lease transaction.

2) Expert, Unbiased Advice
Our allegiance is to you. As an independent auto broker, we are not affiliated with any one brand, manufacturer or dealership. Because of this, we offer impartial recommendations on which vehicles are best suited for your needs.

3) Locate the Vehicle You Want
Continue with your normal daily routine. We search for and track down the vehicle that you want, working with dealerships, wholesalers, auctions, and private owners throughout the U.S. to secure almost any brand or model.
4) Test Drive for Right Choice
In most cases, we can arrange convenient times for you to test drive vehicles you are considering for purchase or lease. This often includes your work or home for test drives.
5) Great Pricing on New & Used Vehicles
You benefit from our consistent business working with dealers and various suppliers every month. We get great pricing which means YOU get a great price too!
6) We Can Arrange Great Rates &  Financing Terms for You
We work with over 30 of the best credit unions and conventional lenders offering rates as low as 0% when available. This saves you more time and money. 
7) Best Price for Your Trade
We get several bids for your trade in. This assures that you will get the best value for the vehicle you are turning in for credit towards your new purchase or lease.
8) SAVE TIME & MONEY
Go about your normal routine and we do the legwork. We negotiate on your behalf and will deliver your new car to your home or work! Our fee is included in the price for your vehicle.
9) Your Satisfaction is Our Future Success
Your satisfaction with our process and service we provide is important for our continued success. We strive to achieve a high level of satisfaction. Our goal is to be the best auto broker for our clients.
Bernard made things easy by coming to our house and reviewing our needs. We chose a few options and Bernard brought the vehicles to my wife at our home so she could test drive them and not be away from our new born son.
I kept working in my business and my wife was able to care for the baby while Bernard handled all the time consuming things for us. He truly made the process easy, comfortable, and efficient.
Alex, Megan, and little Knox.