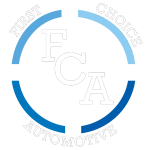 FIRST CHOICE AUTOMOTIVE
Helping Busy People with New
and Used Vehicle Sales, Leasing and Financing
When you're ready to buy or lease a new car, you want to make sure it meets your needs without exceeding your budget. You also want to get all of your questions answered so that you can make an informed decision. When the residents of Greenwood Village, CO, are in the market for a new car, they head to First Choice Automotive. Below, their auto professionals share three things every driver should know before buying or leasing a new vehicle.
3 Things to Be Aware of Before You Buy or Lease a New Vehicle
1. Know How to Test Drive
When you first get into the vehicle for a test drive, change the seating position, steering wheel, and mirrors so that you are comfortable. Take the car on both city roads and the highway. Notice how it drives at various speeds and how well it handles turns. Use the turn signals, try the windshield wipers, and learn how to work the lights.
2. Do Research Beforehand
The internet allows you to learn the reliability and customer satisfaction ratings for any of your prospective new cars. You can compare features on different vehicles and determine how much you should expect to spend. You can also learn if there are any additional safety features and upgrades available to make the car better fit your needs.
3. Set the Right Budget
The buying or leasing process becomes less stressful if you know you're purchasing a vehicle you can afford. Financial experts recommend keeping your monthly auto expenses, including auto insurance and loan payments, to less than 10% of your monthly gross income. This way, you won't get a vehicle larger than you need or ask for an unnecessarily large loan.
Are you looking to purchase or lease a new vehicle? With over 25 years in the business, First Choice Automotive is a one-stop-shop car broker for the Denver Metro area. They understand that time is money, so they want to get your dream car without wasting your time. First Choice Automotive works with over 30 credit unions and lending institutions to provide financing options to fit your needs. Give us a call at 720-327-2566 or contact us to learn more about their inventory.