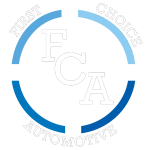 FIRST CHOICE AUTOMOTIVE
Helping Busy People with New
and Used Vehicle Sales, Leasing and Financing
How does purchasing or leasing a new or used vehicle and never having to go to any car dealerships sound?
To just about everyone we know it sounds GREAT!
Here is how we do it.
We take the vehicles you are considering to you at your home, office, or the local coffee shop if you like. If you want to see and drive 3 cars one right after the other we do that too! You show up with an appointment that fits your schedule and all three vehicles will be waiting for you, no joke! You don't have to go to 3 dealerships and talk to 3 sets of sales people and managers. Just one friendly, knowledgeable and non pushy professional. Sounds AWESOME!
You need financing? We got you covered!
We offer great programs from as low as 0.00% interest when available.
You have a trade? We got you covered!
We will contact several sources to get you the most credit for it.
We offer our clients the best service with great pricing when in need of a new or used vehicle. If you or someone you know are or will be in the market for a new or used vehicle give us a call and get the ball rolling, you will be glad you did.