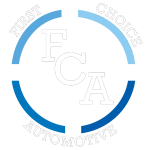 FIRST CHOICE AUTOMOTIVE
Helping Busy People with New
and Used Vehicle Sales, Leasing and Financing
Choose the RIGHT Vehicle for YOUR NEEDS
Are you aware that there are over 30 major auto brands
that offer over 300 models in various trim lines?
This can be a very confusing situation for most people in the market for a new car or truck. Some of the things to decide are car or SUV? Full, mid, or small size? Brand? Comfort? Fuel efficiency? Front,rear, or all wheel drive? Reliability?, Reputation? etc,etc.
One way to simplify the process is to connect with a professional auto broker.
The difference it makes can be huge. A broker does not represent a certain brand that they believe is the best one for you. They represent most brands so their offering is much bigger and broader than going to a single brand sales person.
A broker aligns himself with you, not a brand of car. The main goal is to assist you in getting what is truly best for you, not a certain brand.
The process can and is a low stress one when an established and professional auto broker guides you.
When you are ready to turn a typical stressful situation into one that puts a smile on your face, give us a call and set up a one on one appointment where we can dedicate our full attention to your needs and assist you in getting what you truly want and need.
We can be reached at 720-327-2566 or send us your contact information so we can reach out to you. You will be glad you did.