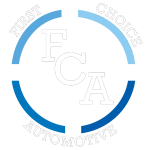 FIRST CHOICE AUTOMOTIVE
Helping Busy People with New
and Used Vehicle Sales, Leasing and Financing
In The Market for a New Car? SUV? Truck?
Take advantage of Great Offers on State-of-the-Art Models: Call First Choice for what is current!
FIRST CHOICE AUTOMOTIVE Helping Busy People with New and Used Vehicle Sales, Leasing and Financing When you're ready to buy or lease a new car, you want to make sure it meets your needs without exceeding your budget. You also want to get all of your questions answered so that you can make an informed decision. …
3 Things to Know Before Buying or Leasing a New Car Read More »
Prices, availability are subject to change at any time. Must qualify for specials.